Couples counselling
Do you have difficulty communicating?
Do you feel neglected?
Are you always fighting over finances?
If this sounds like you, you could benefit from couples counselling. Read more
Psychotherapy
John Bacash is a Melbourne based psychologist who specializes in psychotherapy for individuals and couples. He approaches anxiety, depression and relationship issues with compassion and considerable expertise. Contact John
Medicare rebate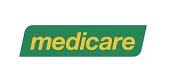 Couples Counselling Psychology Melbourne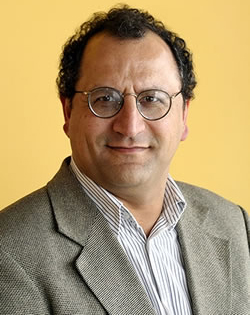 John Bacash is a 20 year member of the Australian Psychological Society. He has been a trained counsellor for 35 years having started training in counselling as part of a Social Work degree at RMIT in 1975 after leaving school. He brings to counselling sessions 20,000 hours of experience as a fully registered psychologist in Melbourne. More recently he achieved specialist endorsement from The Psychologists' Registration Board of Australia as a counselling Psychologist.
John also brings considerable life experience to each counselling session. Often clients want to know if a counsellor has had similar experiences in his/her life to theirs. Be assured John Bacash has experienced the full catastrophe and come back with a smile. John brings considerable compassion to counselling encounters as a result. Be it couples counselling for separation and divorce or individual counselling for depression and anxiety or decision making about career and vocation he has touched based personally with all these issues . He draws on his life experience to moderate his use of psychological approaches.
Psychologist in Melbourne. 20 years experience.
John's philosophy is mirrored in Rudyard Kipling's poem "IF"
If you can keep your head when all about you are losing theirs
And blaming it on you
If you can trust yourself when all men doubt you
But make allowance for their doubting too
John has had considerable experience with Psychoanalytic (Freudian) and Analytic (Jungian) psychology as well as Rogerian and Client-centred approaches to counselling and psychotherapy .Many of his skills as a counsellor manifest themselves in his approach to Mind/ Body work.
He uses focusing and free association techniques to develop awareness and a sense of congruence; a sense of relevance about an answer or possible solution to the question. The question being: what are you going to do about your problem? In a crisis it is the question which is disturbing more so than the cause so to speak. Psychology enters into solution finding as we get overwhelmed with questions. Questions are evoked by the difficult situations in which we find ourselves. Sometimes we collapse into anxiety because we don't know what to do but find ourselves prematurely settling for an inadequate option.
As we generate awareness and options going forward John approaches this reality testing in a context of:
Permission, validation and experimentation with solutions,
non judgemental awareness
suspension of judgement
Acknowledgement of unknowing
openness and faith.
He is also a skilled clinical report writer having written hundreds of medico-legal reports using : Cattell's Sixteen Personality Factor Test, Myers Briggs Type Indicator and various inventories for depression, anxiety and Post Traumatic Stress as well as the Mental Status Examination.
John Bacash is available in Preston an inner north suburb of Melbourne. He is also available in Fitzroy where he has worked for twenty years. He has seen innumerable individuals and couples for counselling in Melbourne through private practice and Employee Assistance Programs (EAP). His work in EAP as a psychologist in Melbourne CBD in the last few years has broadened his exposure in counselling to an even wider variety of couples and individuals. This has built on twenty years of experience in a variety of medical and community settings as a psychologist around Melbourne in various suburbs for couples and individual counseling.
John Bacash has truly developed a sense from all these professional experiences of what is means to be a Melbourne psychologist. A Melbourne Psychologist who knows Melbourne. Added to his experience providing psychological services in Melbourne John did a significant stint as a Taxi Driver while studying. John also met the other side of Melbourne. He worked for a number of years with the homeless in his twenties. John is genuinely a Melbourne psychologist.
Contact No.: 0411 615 202 or email or use our online contact form